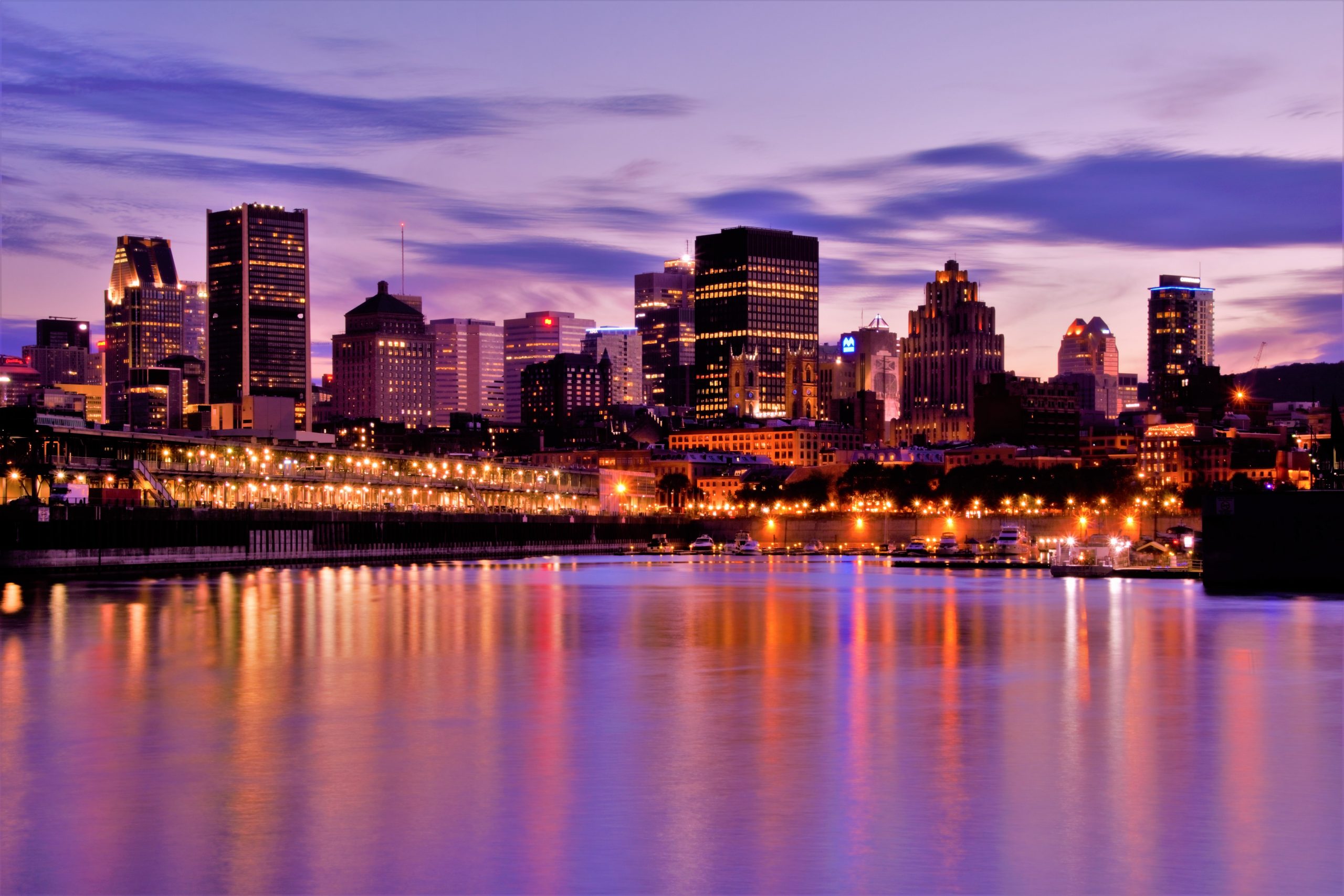 News
May 13th, 2022
TSP Announces Launch of Executive Search in Canada
The announcement officially expands TSP's global footprint into the market
May 13, 2022 – Columbus, OH: Taylor Strategy Partners (TSP), a Syneos Health® company (Nasdaq: SYNH), today announced its launch into Canada. This milestone is a major move for TSP on its mission to expand its global footprint, bringing the TSP touch to organizations around the world. TSP will continue to focus on Health and Life Sciences searches and is equipped to help its clients attract top talent, while maintaining a positive candidate experience.
"We are thrilled to continue to grow our organization and bring our talent solutions into new markets. We can feel the momentum and we are excited," says Mike Gamble, President at TSP. "Our goal has always been to improve the Health and Life Sciences industries by aligning top talent with our clients. This expansion allows us to do just that for organizations throughout Canada."
With more than 10 years' experience in pharmaceutical sales recruitment, Matt Hart will be leading the executive search team. "I am eager to bring my experience and passion for talent acquisition here in Canada," says Hart.
"We know the impact that good talent can have on the trajectory of an organization," says Shawn Kerek, VP, Executive Search at TSP. "Being able to assist even more clients and candidates in finding the right fit is a humbling and inspiring undertaking. We are looking forward to Matt's leadership in Canada."
TSP provides executive recruitment solutions within the healthcare and life sciences industries, working with clients to solve their talent acquisition challenges from a people perspective. TSP clients gain a strategic partner who listens to who they are, how they work, and what they need. The organization specializes in customizing solutions that ensure the team delivers the right talent at the right time.
If you are looking to hire Pharmaceutical talent in Canada, please reach out to Matt Hart directly: [email protected].
About Taylor Strategy Partners 
We believe that people are much more than the experience on their resume, that cultural fit is critical to success, that competencies can often trump experience and that good solutions require more than a textbook answer.
Taylor Strategy Partners is proud to be a member of the Syneos Health® family. While Syneos Health focuses in all things outsourced, TSP focuses on direct talent solutions for our clients. These solutions include Recruitment Process Outsourcing, Sales Accelerator, Executive & Professional Search, Consulting & Assessment, and tspSTORYTELLER. With the marriage of a longstanding boutique search team and a recruiting solutions organization made up of approximately 29,000 clinical and commercial minds to support client needs, there is a conjoining of varied approaches to customizable solutions, making the TSP/Syneos Health partnership one-of-a-kind in the health and life sciences industry. Our experience and focus is unrivaled by other talent solution firms.
TSP has had a history of excellence in the people business for more than half a century. We have grown to accommodate our clients' needs and are proud to be a leader in the healthcare and life science industries.
We always have been and always will be about people—finding the right people, optimizing the people you have, getting them into the right spots, and helping them achieve their potential to strengthen and grow your organization.
---
TSP lance son activité de recrutement de cadres dirigeants au Canada
Cette annonce officialise l'expansion globale de TSP sur ce marché.
Columbus, OH : Taylor Strategy Partners (TSP), société appartenant à Syneos Health (Nasdaq: SYNH), a annoncé aujourd'hui le lancement de son activité au Canada. C'est un événement majeur pour TSP dans sa stratégie d'expansion à l'international, qui permettra désormais aux entreprises canadiennes de bénéficier de ses services. TSP continuera à se concentrer sur les domaines de la Santé et des Sciences du Vivant, fort de son expertise en recrutement qui permet non seulement à ses clients d'attirer les meilleurs talents mais aussi de garantir une expérience positive aux candidats.
« Nous sommes heureux de poursuivre notre croissance et de continuer à apporter nos solutions en recrutement à de nouveaux marchés. C'est une étape majeure et nous nous en réjouissons", indique Mike Gamble, Président de TSP. « Notre objectif a toujours été d'améliorer l'industrie de la Santé et des Sciences du Vivant grâce au placement des meilleurs talents au sein de nos entreprises clientes. Ce développement nous permet désormais d'accomplir cette mission au Canada ».
Matt Hart, fort de plus de 10 ans d'expérience en recrutement pour l'industrie pharmaceutique, dirigera une équipe specialisée en recrutement de cadres dirigeants. « Je suis ravi d'apporter mon expérience et ma passion pour le recrutement au marché canadien », confirme Hart.
Selon Shawn Kerek, Vice-Président Executive Search à TSP, « l'impact d'une équipe dirigeante professionnelle et qualifiée sur la croissance d'une entreprise est indéniable. Pouvoir accompagner davantage de clients dans leur recherche de talents en phase avec leurs besoins et davantage de candidats dans leur recherche d'opportunités professionnelle est à la fois une mission et un engagement. Le leadership de Matt sur le marché canadien est promesse de succès ».
TSP est une société experte en recrutement de cadres dirigeants pour l'industrie de la Santé et des Sciences du Vivant, qui assiste ses clients dans la résolution de problématiques inhérentes a l'acquisition de nouveaux talents. C'est un partenaire stratégique qui s'applique à connaître et à comprendre ses clients, leur fonctionnement interne et leurs besoins. TSP est specialisée dans le développement de solutions sur-mesure qui garantissent le placement des meilleurs talents de l'industrie.
Contactez Matt Hart pour vos besoins en recrutement au Canada dans l'industrie pharmaceutique : [email protected]
A propos de TSP :
À TSP, nous pensons qu'un candidat est bien plus qu'une expérience listée sur un CV, que sa compatibilité avec la culture de votre entreprise est synonyme de succès, que les compétences peuvent parfois être plus parlantes que l'expérience elle-même, et que les solutions toutes faites ne peuvent répondre à vos problématiques.
Taylor Strategy Partners fait partie intégrante de Syneos Health. Syneos Health est specialisée dans les solutions de outsourcing et TSP dans les solutions de recrutement de talents dans le domaine de la Santé et des Sciences du Vivant. Ces solutions incluent l'externalisation des processus de recrutement (« Recruitment Process Outsourcing »), le recrutement d'équipes de vente (« Sales Accelerator »), le recrutement de cadres dirigeants (« Executive & Professional Search »), Consulting & Assessment et tspSTORYTELLER.
Grâce à la synergie entre un cabinet de recrutement et une entreprise specialisée dans les solutions en recrutement composée de plus de 28,000 professionnels dans les domaines cliniques et commerciaux, nous proposons à nos clients des solutions sur-mesure et personnalisables, qui font de TSP/Syneos Health une organisation à l'expertise unique dans le domaine de la Santé et des Sciences du vivant. C'est cette expérience et ce positionnement qui nous différencient de nos compétiteurs.
Depuis plus de 50 ans, TSP est experte dans le placement de talents qui répondent aux besoins de ses clients. Nous sommes fiers d'être leader sur le marché de la Santé et des Sciences du vivant.
L'humain est au coeur de notre métier : recruter les professionnels dont vous avez besoin, optimiser les équipes déjà en place et les aider a réaliser pleinement leur potentiel afin de renforcer et faire grandir votre organisation.
Contact:
Matt Hart
Head of Canada, TSP 
Phone: +1 732 856 5206
Email: [email protected] 
Press/Media 
Ashley Stipes 
Head Marketing, Brand, and tspSTORYTELLER TSP 
Email: [email protected]  
About Syneos Health
Syneos Health® (Nasdaq:SYNH) is the only fully integrated biopharmaceutical solutions organization. The Company, including a Contract Research Organization (CRO) and Contract Commercial Organization (CCO), is purpose-built to accelerate customer performance to address modern market realities. We bring together approximately 29,000 clinical and commercial minds with the ability to support customers in more than 110 countries. Together we share insights, use the latest technologies and apply advanced business practices to speed our customers' delivery of important therapies to patients. To learn more about how we are Shortening the distance from lab to life®, visit syneoshealth.com or subscribe to our podcast.
Subscribe to Our Newsletter