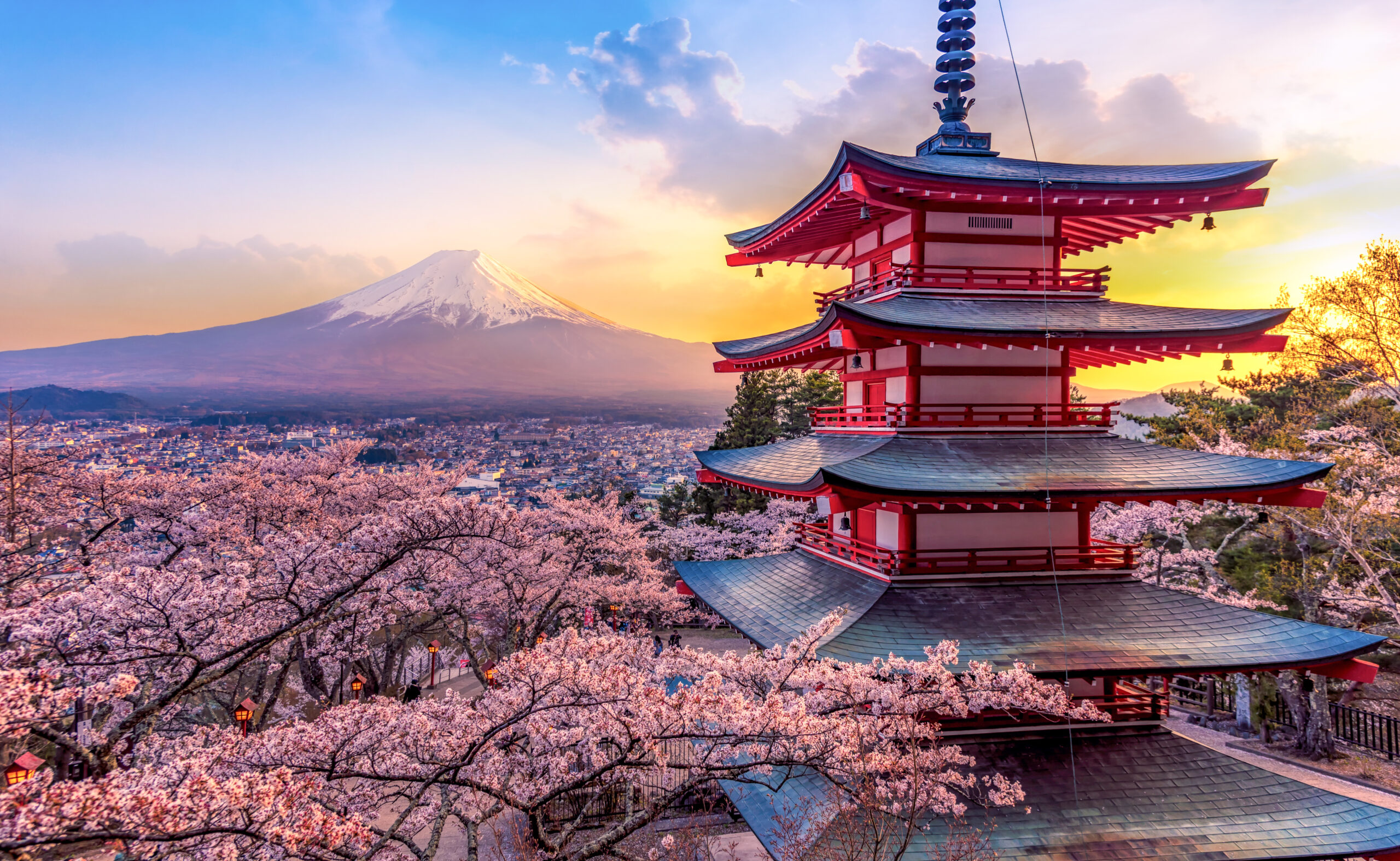 News
August 31st, 2023
TSP Expands Global Talent Solutions into Japan with the Appointment of Adam Kennedy to Lead Executive & Professional Search Practice
[COLUMBUS, OH, SEPTEMBER 1, 2023] – TSP, a leading global talent solutions provider for the Life Sciences industry, is thrilled to announce its strategic expansion into Japan with the appointment of Adam Kennedy as the new Head of Executive & Professional Search, Asia-Pacific. This move marks a significant milestone for TSP as it seeks to broaden its footprint in the dynamic Japanese market and further strengthen its position as a premier player in the acquisition of senior leaders through unparalleled executive search practices for growing organizations.
Japan's thriving business landscape, renowned for its innovation and dedication to excellence, presents immense opportunities for TSP to deliver end-to-end talent solutions to local and multinational clients alike. With Adam Kennedy at the helm, TSP will support full market entry needs, from consulting market entry assessment to hiring senior leadership, to outsourced field teams, the organization is poised to provide executive search and professional recruitment services, tailored to meet the unique demands of the Japanese market.
Mr. Kennedy brings with him an impressive track record and extensive expertise in executive search, making him the perfect choice to lead TSP's expansion in Japan. Kennedy is the premier recruiter in Tokyo when it comes to market entrants, working in search since 2002 and focusing on senior-level positions in the pharmaceutical and biotechnology sectors. As an accomplished leader in the executive search domain, he has successfully placed high-caliber candidates, fostering enduring partnerships with both clients and candidates. His understanding of Japan's corporate culture and business practices further solidifies TSP's commitment to delivering exceptional results to its clients.
"We are excited to have Adam Kennedy join TSP as the Head of Executive & Professional Search in Japan. His appointment reflects our dedication to providing world-class talent solutions and underlines our commitment to serving clients with the highest level of expertise," said Sam Wilson, SVP and Head of Asia-Pacific for Deployment Solutions at Syneos Health. "Japan's market holds vast potential, and with Adam's leadership, we are confident in our ability to support businesses in finding exceptional leaders and professionals to drive growth and success."
TSP's expansion into Japan builds upon its already extensive global presence, demonstrating the organization's focus on staying ahead of evolving industry trends and serving clients' needs on a global scale. By leveraging its worldwide network, cutting-edge technology, and industry-specific knowledge, TSP is positioned to facilitate seamless and efficient talent placements in Japan.
About TSP:
TSP's talent solutions are driven by recruiting and talent consulting leaders who utilize life sciences industry knowledge and people expertise to grow and develop Clinical and Commercial organizations. We are team architects and growth advisors who build and grow organizations alongside our clients. From attraction and selection to onboarding and development, we are right there with you, considering your needs and perspective to get the right people in the right roles.

From C-level leaders to teams of individual contributors, we help our partners identify, attract, assess, develop, and retain the talent that will drive both emerging and established companies forward.

We are the only recruitment organization 100% dedicated to the life sciences industry that offers the combination of expert recruitment, custom assessment, development coaching, and an in-house creative agency to support your employer brand. TSP is proud to be a member of the Syneos Health® family.
For media inquiries or more information about TSP's expansion into Japan, please contact:
Ashley Stipes
Director of Brand & Marketing
TSP、グローバル・タレント・ソリューションを日本で拡大
エグゼクティブ・プロフェッショナル・サーチ・プラクティスの責任者にアダム ケネディが就任
[2023年9月1日オハイオ州コロンバス] ライフサイエンス業界をリードするグローバル・タレント・ソリューション・プロバイダーのTSPは、アダム ケネディがアジア太平洋地域のエグゼクティブ・プロフェッショナル・サーチ部門長に就任し、日本の戦略的進出を図っていくことをお知らせいたします。TSPは、ダイナミックな日本市場において基盤を構築・強化し、成長企業にとって唯一無二のエグゼクティブ・サーチとなるべく、シニアレベルの人材獲得のプレミアム・プレーヤーとしての地位をさらに強化してまいります。
イノベーションとより優れたものを追求することで知られている日本の将来性あるビジネス環境は、TSPが日本国内およびグローバルの顧客にエンド・ツー・エンドの人材ソリューションを提供する上で重要な機会をもたらします。ケネディが国内における指揮を執り、市場参入のコンサルティングからシニア リーダーの採用、フィールドチームのアウトソーシングまで、市場参入のニーズを全面的にサポートし、日本市場特有の需要に合わせたエグゼクティブ・サーチとプロフェッショナル・リクルートメント・サービスを提供する体制を整えてまいります。
ケネディは、エグゼクティブ・サーチにおける素晴らしい実績と幅広い専門知識を持っており、TSPの日本事業拡大をリードするにあたって最適な人材です。2002年から、製薬およびバイオテクノロジー分野のシニアレベルのポジションを中心にエグゼクティブ・サーチに携わっており、特に市場参入に関して強い、東京在住のリクルーターです。エグゼクティブ・サーチ領域に強いトップのリクルーターとして、優秀な候補者の紹介で成功し、クライアントと候補者双方と長期にわたるパートナーシップを築いています。また、日本企業の文化や商習慣を熟知しており、クライアントに優れた成果を提供するというTSPのコミットメントをさらに強固なものにしていくことになります。
サイネオス・ヘルスのディプロイメント ソリューションのアジア太平洋地域責任者でシニア バイスプレジデントのサム ウィルソンは次のように述べています。「ケネディがTSPの日本におけるエグゼクティブ・プロフェッショナル・サーチの責任者として加わることを大変嬉しく思います。ケネディの就任は、世界クラスの人材ソリューションを提供するという当社の献身的な姿勢を反映したものであり、トップレベルの専門知識をもってクライアントにサービスを提供するという当社のコミットメントを明確に示すものです。日本市場は大きな可能性があり、彼のリーダーシップにより、企業の成長と成功の原動力となる優秀なリーダーやプロフェッショナルを探す企業をサポートできると確信しています。」
TSPの日本進出は、すでにグローバルで展開しているTSPの存在感をさらに高めるものであり、進化する業界のトレンドを先取りして、グローバル規模でクライアントのニーズに応えることを重視していることを示すものです。TSPは、世界規模のネットワーク、最先端のテクノロジー、業界特有の知識を活用して、日本におけるシームレスで効率的な人材紹介を実現してまいります。
TSPについて
TSPのタレント・ソリューションは、ライフサイエンス業界の知識と人材に関する専門知識を活用し、企業のクリニカルとコマーシャル両者の成長や発展を目指すリクルーターおよび人材コンサルティングのリーダー達によって構成されています。私たちは、クライアントと共に組織を構築し、成長させるチーム設計者であり、成長を支えるアドバイザーです。採用、選考からオンボーディング、育成に至るまで、お客様のニーズと視点を考慮し、適切な人材が適切な役割に就けるよう、お客様と共に歩みます。
Cレベルのリーダーからチームの一人材に至るまで幅広く扱い、新興企業と既存企業すべての企業を成長させる人材の発掘、獲得、評価、育成、維持を支援します。
ライフサイエンス業界に100%特化した人材紹介会社として、専門的な人材紹介、カスタムアセスメント、能力開発コーチング、そして企業ブランドをサポートする社内クリエイティブエージェンシーを組み合わせたサービスを提供しています。TSPはSyneos Health®のファミリー企業であることを誇りに思います。
TSPの日本進出に関するお問い合わせは、下記までご連絡ください:
アシュリー・スタイプス
ブランド&マーケティング・ディレクター
Subscribe to Our Newsletter